© a super cool and creative website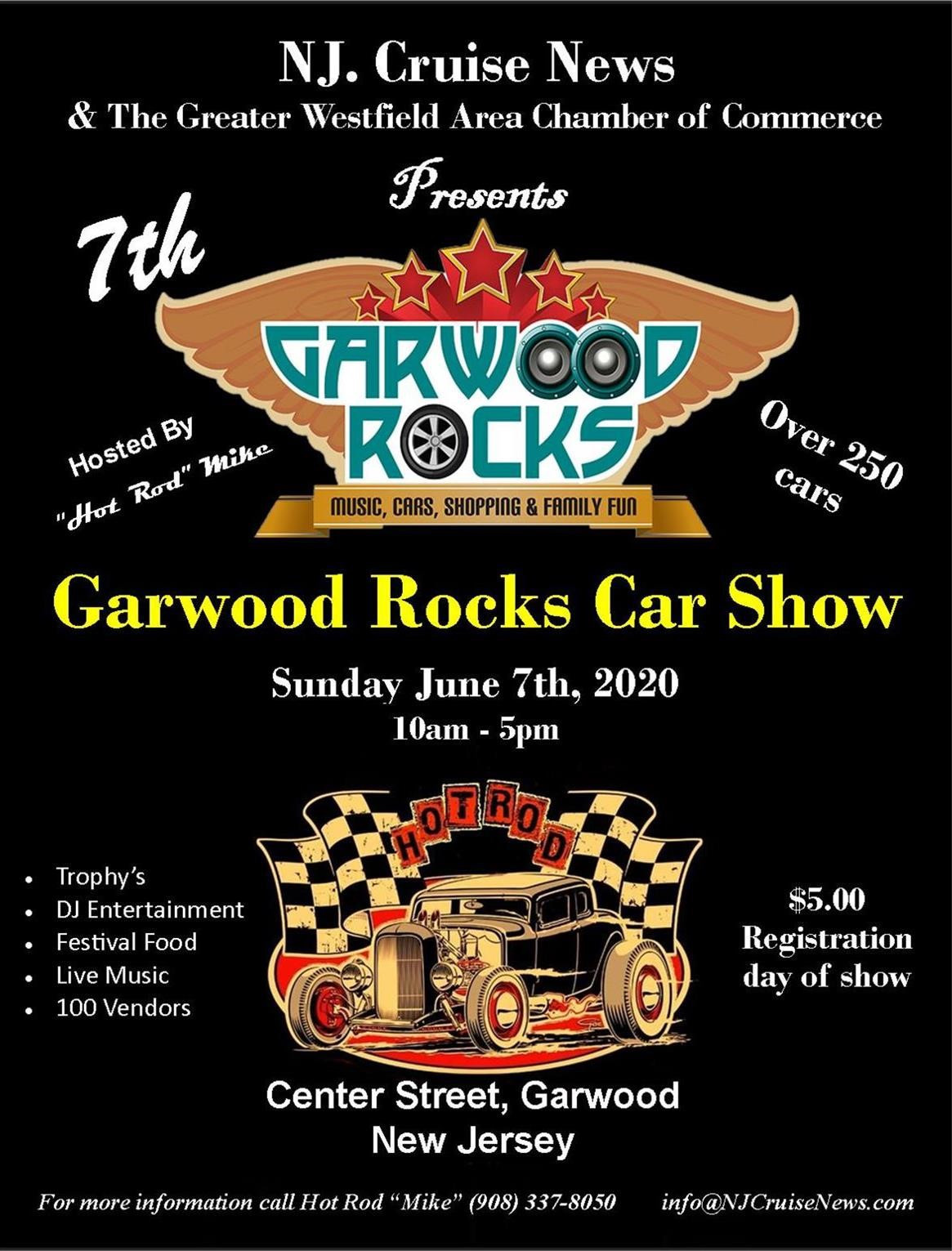 The 7th Annual Garwood Rocks! Car Show & Street Fair, hosted by NJ Cruise News, Greater Westfield Area Chamber of Commerce, and "Hot Rod" Mike will take place on Sunday, June 7th, 2020 from 10 AM - 5 PM (trophy's @ 3:30pm) in downtown Garwood.


​Center Street will be closed to traffic from South Avenue to Unami Park.
Garwood is revving up to celebrate spring in style with a top-class classic car show featuring over 250 automobiles, hosted by NJ Cruise News. Enjoy an entire day of family fun and Rock 'n' Roll, all-day live entertainment featuring numerous bands, nearly 100 vendors, festival food and a Kid Zone. Strolling entertainment and stilt walkers will entertain festival goers. Many artisans and craftspeople will be displaying paintings, pottery, photography, handmade jewelry, furniture and many other unique gifts. Trophy's will be awarded. Registration for the car show will be $5.00 on the day of the show.
On South Avenue you'll find live entertainment and a Beer and Wine garden, sponsored by Lee Frankel & The Crossroads. House DJ "Hot Rod" Mike will entertain on Center Street all day long. The KidsZone, with rides and activities, along with a petting zoo and pony rides, will be at the Garwood Y all day long.
The Union County Police Department will be distributing free bicycle helmets for early attendees along with literature on bicycle and child seat safety with a car seat giveaway. Arrive early for your chance to go home with a helmet. The Union County Sherriff's Department will also be issuing picture ID cards for all children interested. Get ready to rock! GARWOOD STYLE!!!!
"Summer Car Show and Concert Series. Events"
Join Us for the first of three of our events.
(Garwood, Fanwood, Q104.3)
7th Annual Garwood Rocks Car Show.
Sunday June 7th, 2020 10am - 5pm
10,000 to 20,000 spectators.. 250+cars... 100 vendors
Live entertainment - 5 bands... one location.
We have Trophies… Trophies presented @ 3:30pm
$5.00 Registration Fee… Registration Begins @ 8am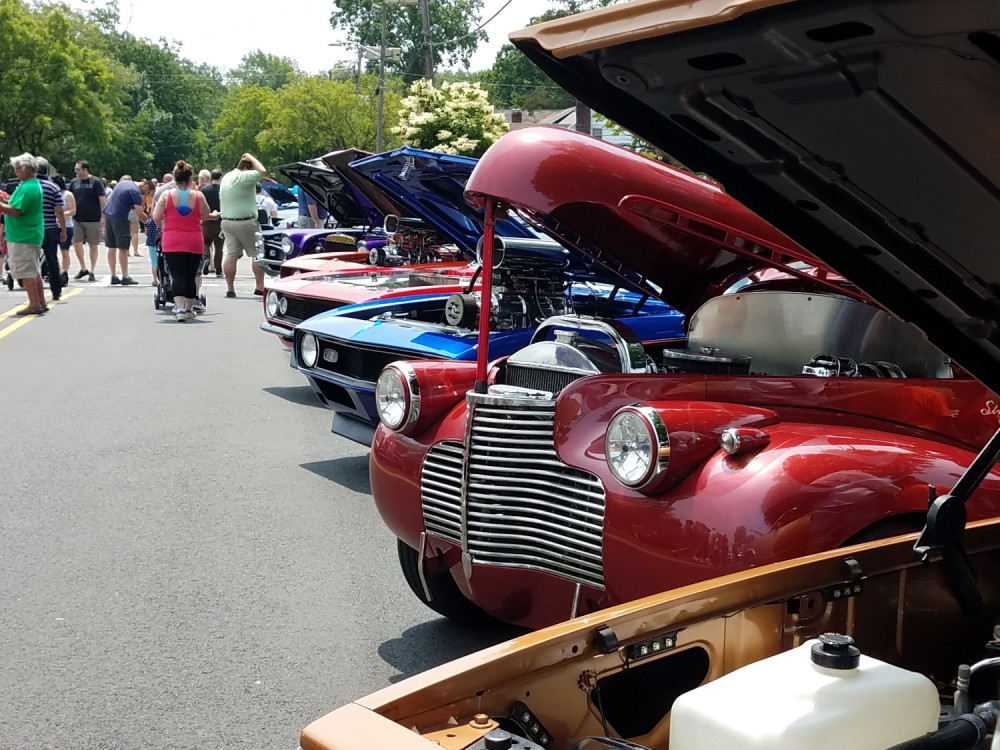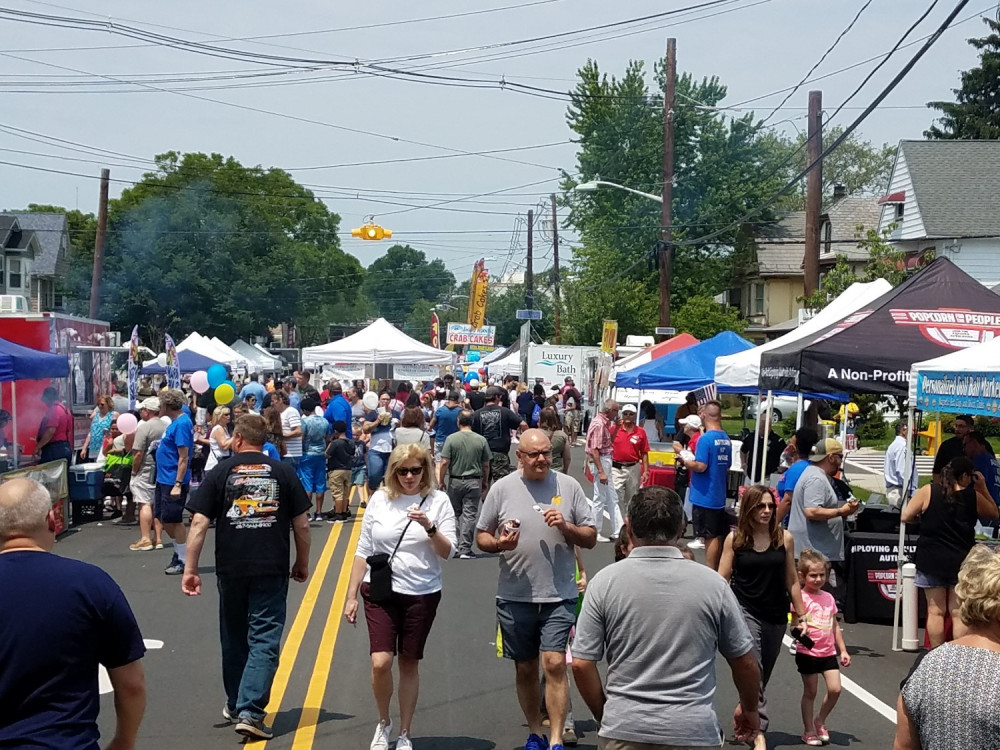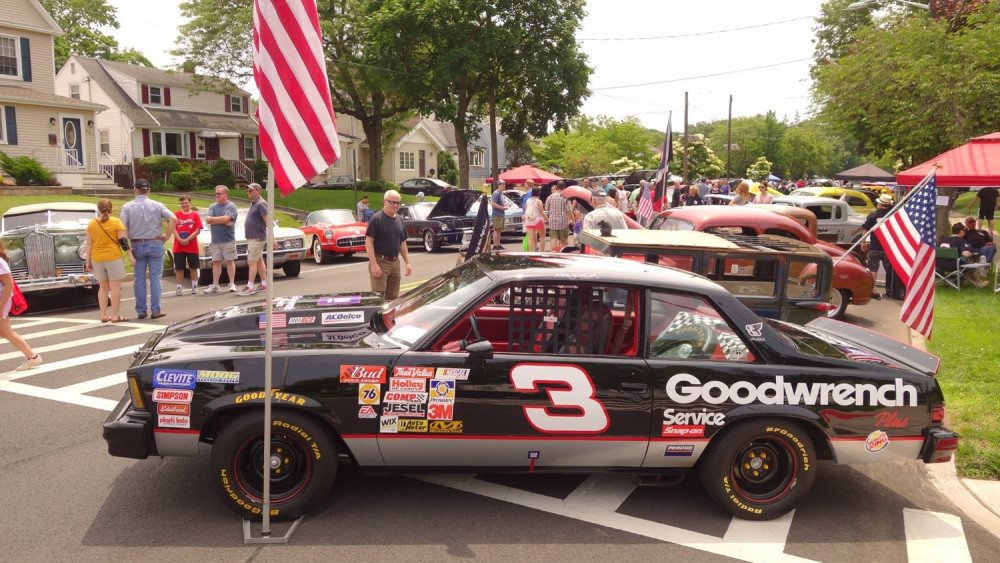 For more information Call:
"Hot Rod" Mike
908-337-8050​​