Welcome to
​NJ Cruise News.
​



​ Visitors​​
NJ Cruise News is not Responsible for any changes in Date, Time, or Change of location. Please contact your local Cruise.
Please Visit Our Sponsors
Just Click on their Ad​
"Copyright"

©

2012 - 2020 NJ. Cruise News, NJcruisenews.com all rights reserved
"Trademark​" TM 2002 - 2020 Hot Rods Garage, Hot Rod Mike, NJ Cruise News.com,
© a super cool and creative website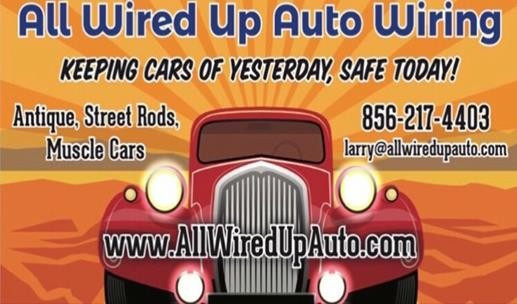 Coming Soon
for 2021​

Cars & Coffee Section​​

Check Out Our Photo Gallery!
​

Simply click on


​

​Recently Added Photo Albums are: (

More coming!

)

Karl Meys Car Show, April 2021​
Rack's St. Baldrick's Car Show, April 2021​
Englishtown Spring Swap Meet & Auto Show, April 2021​
Olde Stone House Village Classic Car Show, April 2021​
Garden State Street Rod Assoc. Opening Night, May 2021
​Galloping Hill Cruisers Opening Night, May 2021​
​​

Want to Submit a Car Show or Cruise Night?
Rock the Garage ​on New Year's Eve
Ring in the New Year with us, "Hot Rod" Mike and co-host, Cathi and friends, on New Year's Eve. Grab your favorite beverage, put on your party clothes and join us as we welcome in the New Year. Tune in to the

Rock 'N Roll Garage

New Years Eve Party on Cruisin' 92.1 FM WVLT

from 8pm to 2021

where we'll say good-riddance to 2020 playing our favorite hits, sharing some news, playing some games, and music, music, and more music.
Simply

Contact Us

with all the details and/or a flyer and we will be sure to post it for car enthusiasts throughout the State.
Hot Rods and Car Hops ... Perfect Together !

​​
On April 9, 2021, NJ Cruise News met with the new owner, Darren DeSumma, of Weber's Drive-In in Stratford, New Jersey, to gather a little history on this iconic establishment.
The Weber's Root Beer chain was founded in Tulsa in 1933 by Oscar "Weber Bilby". The ... more