© a super cool and creative website

NJ Cruise News is not Responsible for any changes in Date, Time, or Change of location. Please contact your local Cruise.

Click to Listen to Archived Programs
Registration 8 am - 10:30 am

​​Trophies awarded for: Ford, Mopar, GM, Corvettes, Trucks, Modified & Custom.
​​
Make registration checks ($25.00) payable to Surf Corvette Club.
​
Portion of the proceeds to benefit POAC Autism Services.​​​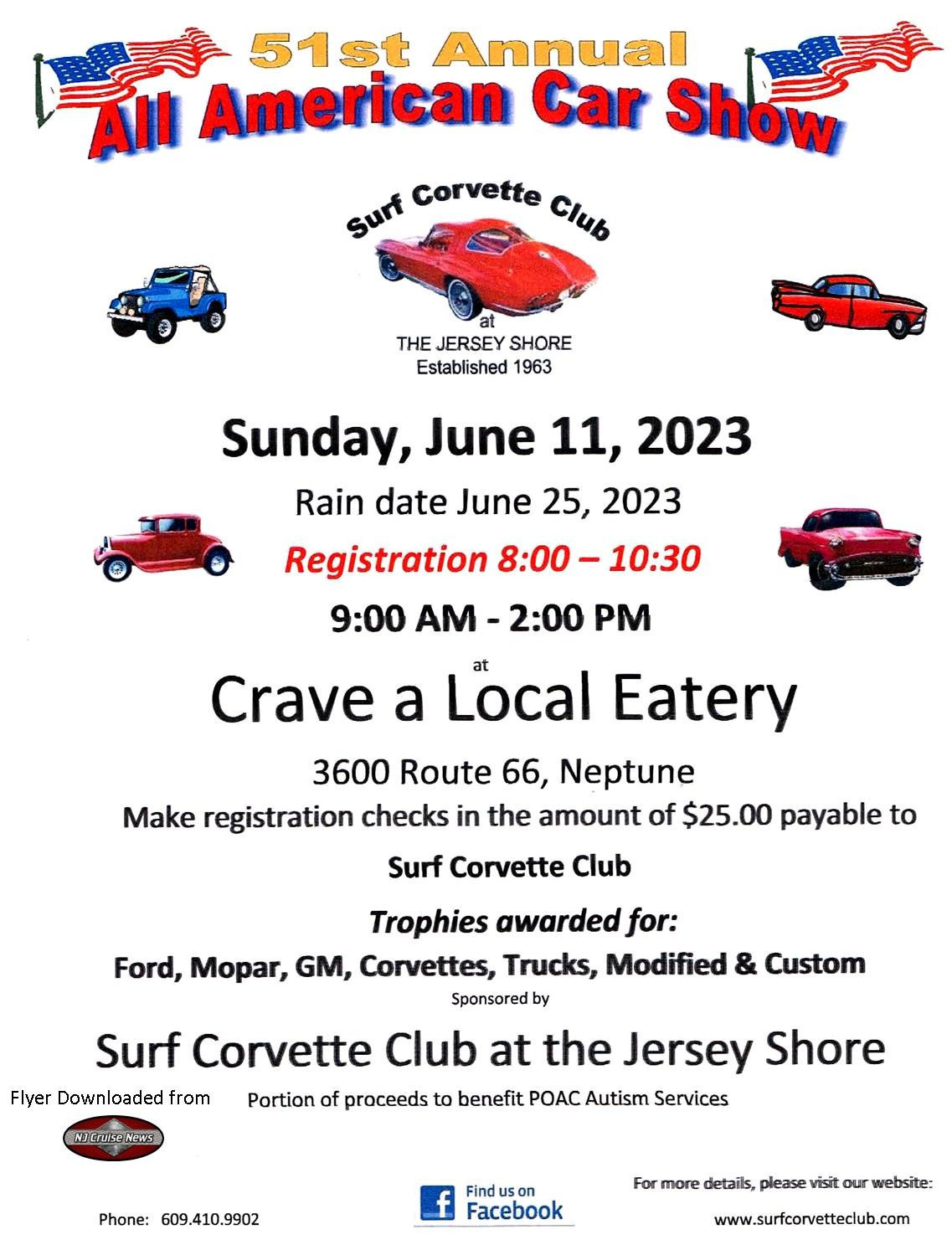 June 11 - New Date
51st Annual
All American Car Show​
June 11th, 2023
9 am - 2 pm
Registration 8 am - 10:30 am​​

Crave a Local Eatery
3600 Route 66, Neptune, ​NJ​
Reg: $25
Info: (609) 410-9902
(Monmouth County)​
​​​​