© a super cool and creative website

All Cruise Nights &
​Car Shows
​WEATHER ​​ PERMITTING
NJ Cruise News is not Responsible for any changes in Date, Time, or Change of location. Please contact your local Cruise.


Due to COVID-19, all dates are tentative. Please contact event organizers prior to attending.
On February 3, 1948, Cadillac hit the road with the first automotive tailfin vehicle leaving the factory. The design was inspired by the twin-tailed P-38 Lightning fighter plane of WWII​. Because it was already late in the model year, only 50,599 total vehicles were produced that year.​
Feb 25
O-Team Racing Bubb-B-Q
​Car & Bike Show
Saturday, Feb. 25th, 2023
12 pm - 4 pm
Trinity Lodge
563 Zion Rd., Egg Harbor Twp., NJ​
$25 Entry
Adults $25, Kids $5​
Info: PeeWee (609) 432-9754

(Atlantic County)​
​​​​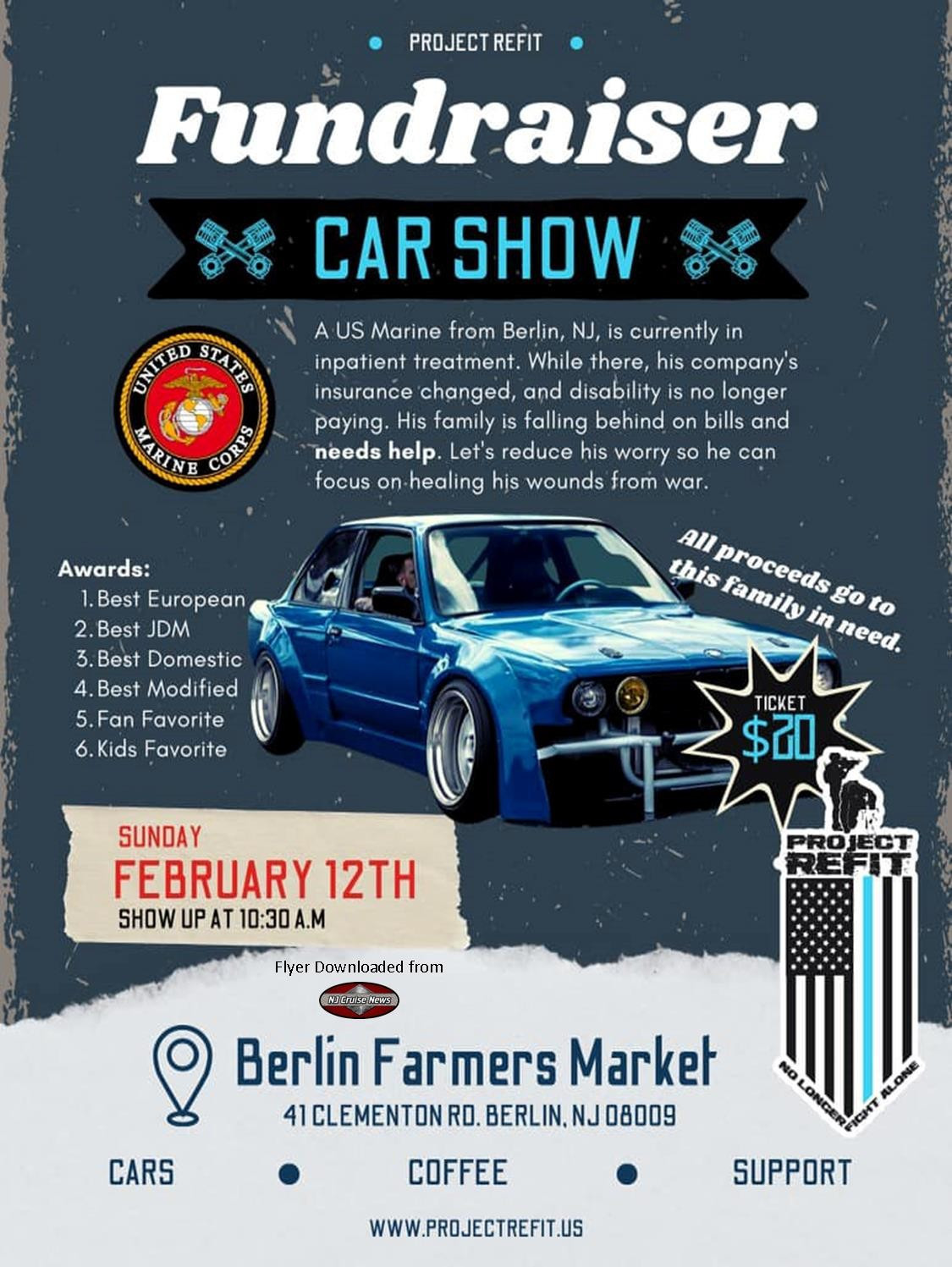 Feb 12
Project Refit Fundraiser
Car Show​
Sunday, Feb. 12th, 2023
Show up at 10:30 am
Berlin Farmers Market
41 Clementon Rd., Berlin, NJ​
Ticket $20​

(Camden County)​
​​​​
Feb 24
Tesla Meetup & Lightshow
Friday, Feb. 24th, 2023
6 pm - 9 pm
Tesla Supercharger at Brunswick Square Mall
East Brunswick​, NJ​

(Middlesex County)​
​​​​
Feb 15
Coffee with Cops
Wednesday, Feb. 15th, 2023
9 am - 11 am
Burke Subaru Showroom
519 Stone Harbor Blvd, Cape May Court House, NJ​
RSVP by Feb. 13th to
francey.burke@burkemotorgroup.com

(Atlantic County)​
​​​​