© a super cool and creative website

NJCruise News is not Responsible for any changes in Date, Time, or Change of location. Please contact your local Cruise.
South Jersey Region AACA Cruise Night
​Every 3rd Wednesday Night ​5pm – 8pm

April 15th thru Sept 16th, 2020​
​Bobbit Auto

595 Salem quinton Rd.
Salem, NJ​​
Hot Dogs & beverages for all drivers who bring their antique auto; music by Ed Counsellor
​(Salem County)​
Saturday Cars & Coffee
High Octane of South Jersey


Every Saturday
8:30 am
MT. Laurel
550 Fellowship Rd. Mt. Laurel, NJ


(Salem County)​



July 31
Road Knights Support Our Troops
Friday, July 31st, 2020

​(rain date - August 7th)
5:00 pm til ---
Riverview Beach Park

Sponsored by Pennsville Septemberfest Committee


(Salem County)​
August 15
Fort Mott State Park Car Show
Saturday August 15th, 2020
9am - 2pm (reg. starts @ 8:30)
Fort Mott

454 Fort Mott Rd., Pennsville, NJ​


(Salem County)​
June 14

Nanticoke Lenni-Lenape

Sunday June 14th, 2020, 10 am - 3 pm

Registration 10 am - 12 pm
Salem County Fairgrounds

735 Harding Hwy, Route US 40, Pilesgrove/Woodstown, NJ

Sept. 26th
​
Road Knights Historical Society Car Show
​Saturday, September 26th, 2020
10 am - 3 pm
Pennsville Historical Society & Museum

86 Church Landing Rd., Pennsville, NJ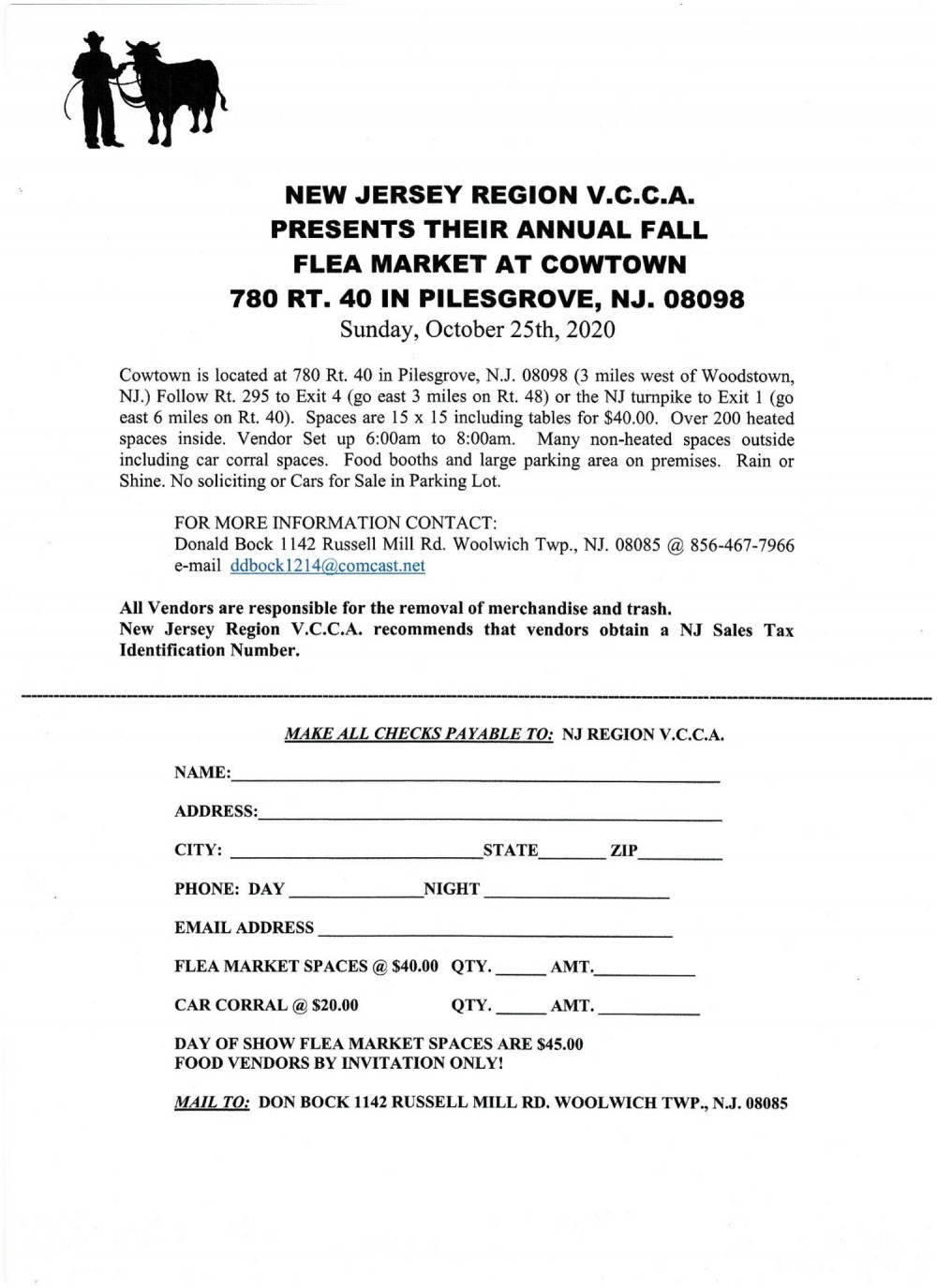 Oct. 25
VCCA Annual Fall Flea Market
​
Sunday Oct. 25th, 2020
780 Rt. 40, Pilesgrove, NJ
Car Corral $20; Flea Market Space $45​

Oct. 24
​
Road Knights Historical Society Car Show
​Saturday, October 24th, 2020
10 am - 3 pm
Pennsville Historical Society & Museum

86 Church Landing Rd., Pennsville, NJ